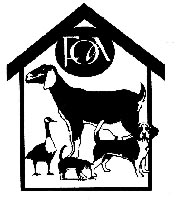 Friends of Animals (Westmeath) was founded in April 1995, in response to an urgent need for somewhere to bring distressed animals and birds, - farm, wild or domestic. We opened our shelter on 1 acre, with little more than a handful of caring people who were willing to help. A few communal animal houses were built for us by a great guy, Stephen & his family (they know who they are!), assisted by our other friends.
We called ourselve friends of Animals, and are not yet affiliated to any other organisation, - apart from our friends Bea & Paul, working to rescue and rehome the huge numbers of unwanted collies.
Opening a rescue centre is a huge committment, and after seven years of struggle, we're still here, with the help of a Fas community employment scheme, and of course, our volunteers and financial supporters.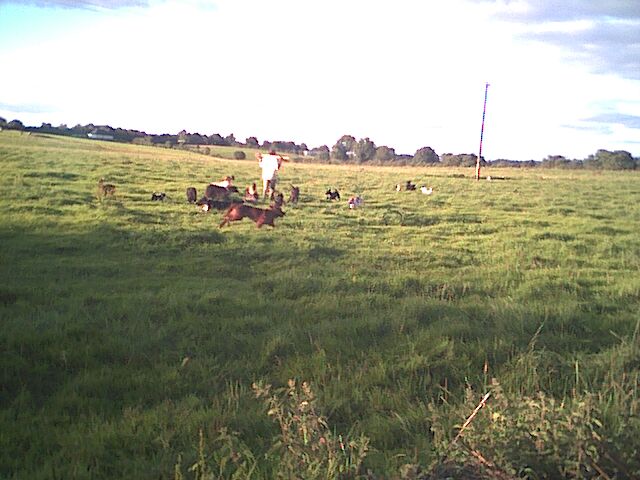 We have rescued, rehabilitated and rehomed almost 4,500 animals, mostly dogs, in seven years and we were instrumental in assisting the Gardai to successfully prosecute three cases of animal cruelty. We work with our local Dog Warden where possible and are fully supported by our local veterinary practice. When involved with injured wild animals we seek advice from the wildlife service and other species specific groups.
In the recent past we have found great difficulty keeping our cattery going, because we had too many dogs for cats to be safe. We do, however, have to local "cat-mad" people who spend many hours taking in and spaying feral cats and rehoming domestic cats and kittens to suitable homes. Please contact us if you are interested in cat adoption.
Most of our charges are dogs and they dont live in cages. They live as a pack, which works well, with supervision. Occasionally we might have a bully or a dog who is scared, necessitating separation for their own comfort and safety.
We often hear people say they would not visit a rescue centre, as the cages would upset them - visit us and you wont leave pitying the dogs in our care. They also walk, off the lead, twice a day - and in short, their life is as good as we can make it.

Sonah & Mary Chundee
Location: We are situated just outside Mullingar, Ireland,. on the N4 - see page marked "Find Us".
The Centre (and phone lines) open Wednesday to Sunday, 12 - 4 pm. We are closed to the public all day Monday & Tuesday, excepting emergencies.
???? We dont give out animals for rehoming after 2pm???????,so they have time to adjust before dark.
We do not normally do home checks - unless we have special concerns. We do have an extensive questionnaire and feel this covers most aspects of the adoption we might be concerned about.
We will always allow a dog to be returned, if unsuitable, to prevent it being passed on to a third party.
We do a phone check after the first and second weeks, to see how things are working out, as with our limited resources, we cannot call in person.